Robert Frank, Treasurer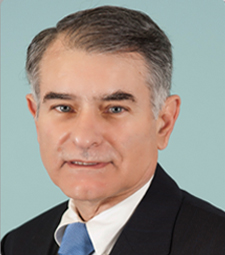 Robert is a CPA with Frank and Company. He specializes in auditing financial statements of for-profit and not-for-profit entities; representing clients and presenting findings to regulatory and appeals bodies. He is Treasurer for the National Law Enforcement Officer's Memorial Fund and many others.
Gov. Tommy Thompson
Former 4-term Governor of Wisconsin (1987 to 2001); Secretary of Health and Human Services under President George W. Bush (2001 – 2005). He has long supported a balanced budget amendment to the U.S. Constitution.
Ben "Nighthorse" Campbell
Ben served as a U.S. Senator from Colorado (1993 – 2005), and as a member of the U.S. Congress from 1987 – 1993. He has long been an ardent supporter of a balanced budget amendment.
Amb. R. James Woosley
Former Head of the Central Intelligence Agency; former Ambassador to the Negotiation on Conventional Armed Forces in Europe (CFE), Vienna, 1989–1991; Under Secretary of the Navy, 1977–1979; and General Counsel to the U.S. Senate Committee on Armed Services, 1970–1973.
Hon. John Knubel
Naval Academy graduate, published author & former Assistant Secretary and CFO at the Dept. of Housing and Urban Development (HUD), and Deputy Assistant Administrator of the predecessor to the Dept. of Energy and member of the National Security Council (NSC) Staff.
Alan Dye, Of Counsel
Attorney, Webster, Chamberlain & Bean. Member of The District of Columbia Bar; The Florida Bar; ABA. Admitted: 1971, U.S. Tax Court; 1974, U.S. Claims Court; 1982, U.S. Court of Appeals for the Federal Circuit; U.S. Court of Appeals for the Tenth Judicial Circuit; U.S. Supreme Court.
Loren J. Enns, President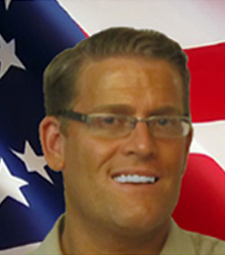 Loren is President of the CSNDS Board of Directors as well as the prime content expert and educational field operative for the balanced budget amendment campaign. He has written a book on Article V which he completed before leaving his previous employment as a Network Engineer for Cisco Systems Inc.
David Guldenschuh, Executive Director
Executive Director, BBA Foundation, Of Counsel, BBA Task Force, and Attorney at Law, Rome Georgia. David graduated Cum Laude from the University of Notre Dame Law School and clerked for the Honorable Reynaldo G. Garza, Judge of the United States Court of Appeals for the Fifth Circuit.
Hon. Greg S. Casey, Sr.,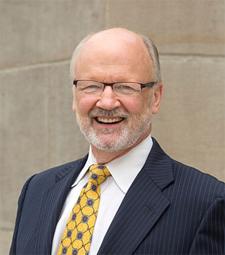 Greg served as Sergeant at Arms of the United States Senate; President and CEO of the Business Industry Political Action Committee (BIPAC); Chief of Staff to a member of the U.S. House; Chief of Staff to a member of the U.S. Senate; and Deputy Chief of staff to the Senate Majority Leader.